CHECK OUT LIVE GALAPAGOS CRUISE AVAILABILITIES
GALAPAGOS ISLANDS TRAVEL GUIDE
Everything you need for Galapagos Islands Trip Planning!
Detailed Galapagos Islands Information, from Galapagos Weather to Wildlife, Islands, Itineraries & Galapagos Travel Tips.
Galapagos Islands Travel Tips
Welcome to our Galapagos Islands Travel Guide. As a first step, we recommend investing time to do some general reading about the Galapagos Islands.
Check out our useful Galapagos Islands Information & Trip Planning Resources below.
Galapagos Islands Tours
Many people don't realise that there are many different ways to visit the Galapagos Islands. From all-inclusive liveaboard cruises to personalised land tour itineraries, there's something for everyone's taste.
Use the links below to learn more about each Galapagos tour type.
Islands Of Galapagos
An important part of Galapagos Trip Planning is to decide which islands you wish to visit. With 19 large islands, and 100+ islets or rocks, the archipelago is extensive.
Use our blog posts below to learn more about each Galapagos Island, including what to see & do on each one.
Galapagos Wildlife
An indispenible section to any Galapagos Islands Travel Guide is the wildlife. The archipelago is home to a whole host of weird and wonderful creatures, from giant tortoises to tropical penguins.
Discover more about the iconic Galapagos birds and animals below. Careful Galapagos Trip planning is required if you are to spot all of the wildlife that you'd like.
Galapagos Islands Marine Species
Galapagos Geology & Volcanoes
The Galapagos Islands were born of fire. Even today the Galapagos hot-spot is one of the most volcanically active zones on the planet.
Let's discover more about the explosive origin of the islands, and the volcanic visitor sites to add to your itinerary.
Galapagos Islands History
Last but not least, there is a fascinating human history to be discovered during your Galapagos vacation. From the adventures of Charles Darwin to the mysterious disappearance of the Galapagos Baroness, there are many a tall tale to intrigue tourist visitors.
HOW TO USE THIS GALAPAGOS ISLANDS TRAVEL GUIDE?
Our Galapagos Islands Travel Guide is designed as one-stop shop for Galapagos Islands information.
The Galapagos Islands Travel Tips section is the best place to start. This covers all of the basics to start trip planning.
We also have detailed information about Galapagos wildlife, islands, history, and geology. Reading everything would probably cause instant brain overload, so we recommend dipping in and out at leisure.
Did we miss anything? Just email to let us know. We strive to keep this page as up-to-date and comprehensive as possible.
Our team of Galapagos Experts is always on hand with helpful tips and advice, no matter the problem.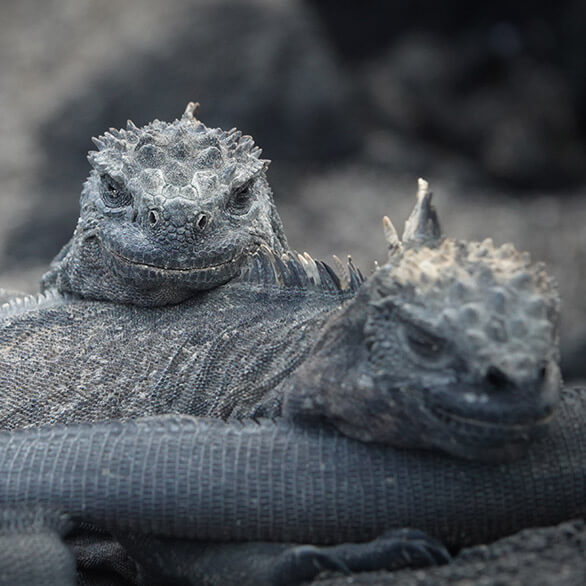 NEED MORE HELP WITH GALAPAGOS TRIP PLANNING?
Galapagos Islands Trip Planning can be a confusing experience.
With so many different Galapagos travel options to choose between, it's easy to feel stressed. Let's fix that!
With almost 20 years of experience, and over 10k happy clients, it's fair to say Happy Gringo are THE Galapagos Destination Experts.
We offer best-in-class Galapagos vacations, from cruises to land tours, & scuba diving. Together let's find the perfect Galapagos trip for your dream vacation!
Contact us for a FREE TOUR QUOTE or Galapagos Travel advice to kick-off your trip planning in the right way.