ECUADOR TRAVEL GUIDE
Everything you need for Ecuador Trip Planning!
Detailed Ecuador Travel Information, from Weather to Wildlife, Destinations, Itineraries & Ecuador Travel Tips.
Ecuador Travel Tips
Welcome to our Ecuador Travel Guide. As a first step, we recommend investing time to do some general reading about travel in Ecuador.
Check out our useful Ecuador Information & Trip Planning Resources below.
Ecuador Tours
Happy Gringo offer many different ways to visit the best Ecuador travel highlights. From pre-set tours to personalised Ecuador tour itineraries, there's something for everyone's taste.
Use the links below to learn more about each Ecuador tour type and destination.
Ecuador Travel Destinations
An important part of Ecuador Travel Planning is to decide which destinations you wish to visit.
Use our blog posts below to learn more about some of the more popular places to visit in Ecuador, including what to see & do on each one.
Ecuador Wildlife
An indispenible section to any Ecuador Travel Guide is the wildlife.
This mega-diverse country is home to an array of wonderful creatures, from alpacas to hummingbirds.
Ecuador Food & Drink
A big part of any vacation is the opportunity to try new dishes and cuisine as you travel. Discover new tastes, flavors, and delicacies.
Ecuador Festivals
Last but not least, Ecuador has a great variety of national and local festivals to enjoy. Not only are these celebrations colorful and fun, they're also a perfect opportunity to meet and join in with the locals.
HOW TO USE THIS ECUADOR TRAVEL GUIDE?
Our Ecuador Travel Guide is designed as one-stop shop for Ecuador Trip planning information.
We also have detailed information about Ecuador travel destinations, wildlife, festivals & food. Reading everything would probably cause instant brain overload, so we recommend dipping in and out at leisure.
Did we miss anything? Just email to let us know. We strive to keep this page as up-to-date and comprehensive as possible.
Our team of Expert Ecuador Advisors are always on hand with helpful tips and advice, no matter the problem.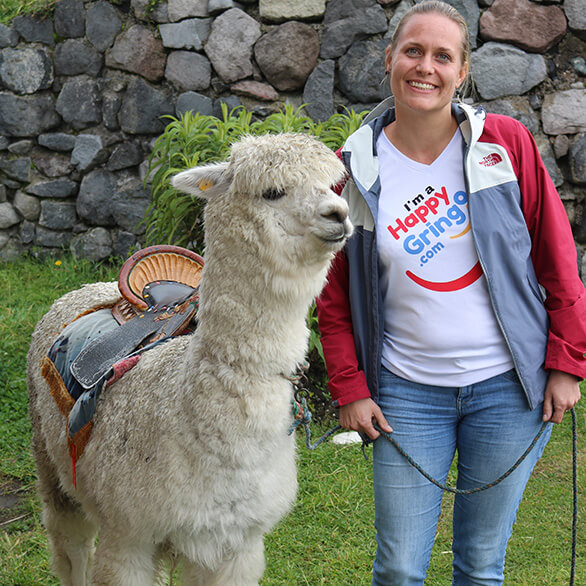 NEED MORE HELP WITH ECUADOR ITINERARY PLANNING?
Ecuador Trip Planning can be a confusing experience.
With so many different Ecuador travel options to choose from, it's easy to feel stressed. Let's fix that!
With almost 20 years of experience, and over 10k happy clients, it's fair to say Happy Gringo are THE Ecuador & Galapagos Destination Experts.
We offer best-in-class Ecuador vacations, from Andes to Amazon, Galaapgos to Cloud Forest. Together let's make the perfect Ecuador trip for your dream vacation!
Contact us for a FREE TOUR QUOTE or Ecuador Travel advice to kick-off your trip planning in the right way.