AMAZON TOURS ECUADOR
The amazon rainforest needs no introduction. The most biodiverse region on the planet combines the natural world with exploration & adventure, a big tick for any traveler's bucket list!
HOW DO YOU LOVE TO TRAVEL?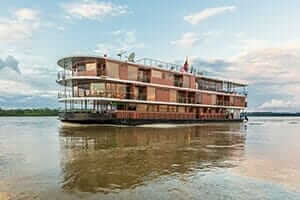 Amazon Cruises
Drift gently down river, enjoying forest excursions and wonderful  views along the way, waking up somewhere new every day.
OUR BEST SELLING ECUADOR AMAZON TOURS
LOOKING FOR INSPIRATION? CHECK OUT THESE TOURS THAT OUR PAST CLIENTS HAVE HIGHLY RECOMMENDED:
About the Amazon
A trip to the Amazon rainforest is about IMAGINATION...
For intrepid travelers, the Amazon Rainforest represents an escape into a mysterious world of hidden secrets and unexpected adventures. Your very own Indiana Jones experience. Passionate nature lovers, picture yourself as David Attenborough, exploring the kingdom of weird and wonderful creatures, hidden to the rest of the world. Or put your Percy Fawcett explorer hat on, to discover fascinating indigenous tribes willing to share a brief glimpse into their lives. Wherever your imagination takes you, you will not be disappointed. The rainforest is one of the most bio-diverse areas on the planet, a true explosion for the senses, nature in its purest form. The adventure of a lifetime awaits you!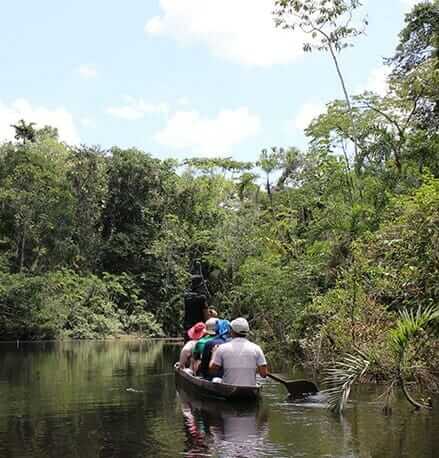 Why visit the rainforest in Ecuador?
Your Amazon adventure is actually closer than you think. Ecuador offers the easiest access into the Amazon basin of all countries in South America!
Ecuador's Amazon region also offers eco-system diversity. The Terra Firme forest at Yasuni is very different to the flooded Cuyabeno Reserve - each offer contrasting traveller experiences.
Eco-tourism is very developed in Ecuador, so you can see first-hand how your trip respects & protects the environment, and supports local indigenous communities.
Ecuador offers lodges for all budgets, from backpacker basics to unexpected luxuries in the forest.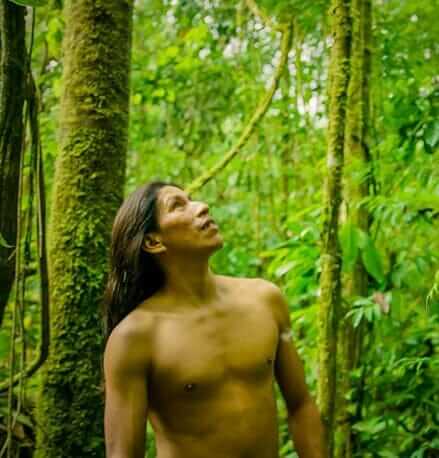 Ecuador Amazon Travel Tips
What should I pack for a rainforest trip?
We recommend the following packing list for an Ecuadxor Amazon tour:
Light long sleeve shirts and trousers
Waterproof jacket
Hat or Baseball cap
Sunglasses
Swimsuit
Flashlight
Insect repellent
Sunscreen
Binoculars
Refillable water bottle
A good book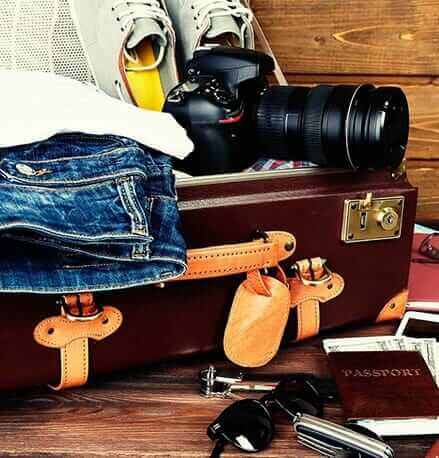 Should I be worried about creepy crawlies?
A trip to the rainforest involves real contact with nature, so of course bugs and creepy-crawlies are an unavoidable element of your visit - this is true of both rustic and luxury lodges alike. Our recommendation is to treat insects as an integral part of your rainforest experience, learning to appreciate rather than fear them. Most lodges even include a guided night-walk to look for insects and amphibians; so this is a great opportunity to take a closer look at some pretty amazing little critters!
Will I get bitten by mosquitos in the jungle?
Mosquitos are part of life in the rainforest, but that does not necessarily mean that you will get bitten. If you follow some basic rules of bite prevention then mosquitos should not spoil your Ecuador Amazon trip. Happy Gringo recommends using a strong mosquito repellent (preferably with high DEET content), and staying well covered with long-sleeved clothing. Most rainforest lodges also have mosquito netting to cover windows and/or beds to help protect their guests.