Our Ecuador Amazon Cruise options
Comfortable cruising along Ecuador's spectacular napo river, deep into the amazon basin
Select your perfect amazon cruise boat below.
Highlights of the Ecuador Amazon Cruises
Take a rainforest cruise through the network of waterways & lush rainforest in the Amazon Basin – one of the most biodiverse ecosystems on the planet!
The rainforest is teeming with life, so you can spot monkeys, exotic birds, pink dolphins, manatees, frogs, caiman alligators, and many species of plants and trees as you float by, as well as much more besides.
The main advantage of an Amazon cruise over the regular lodge tour packages, is that you are always on the move to a different part of the rainforest each day, so you cover more ground and experience a more diverse Amazon experience.
In fact the Amazon cruises are just as active as other rainforest tours, with daily jungle treks, community visits, canoe trips, and other diverse activities to enjoy.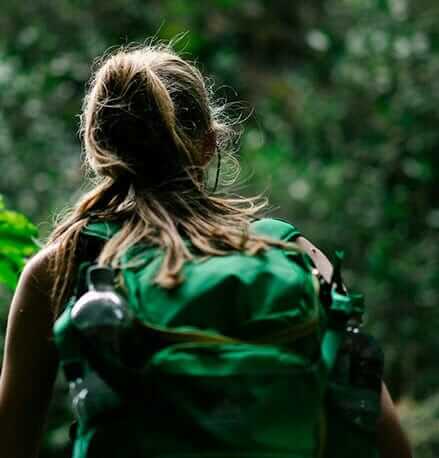 REMEMBER, IT IS THE JUNGLE!
Amazon river cruises offer comfortable lodging aboard the boat, but even so you will inevitably cross paths with some bugs and creepy crawlies along the way. So be prepared to enjoy all types of wildlife, even the little critters, and don't forget to pack your insect repellent.
PACK SMART!
Prepare yourself for heat, humidity, rain and active hiking. Pack an umbrella, a light rain jacket, cotton clothes with long sleeves, trousers or leggings, non-slip walking shoes and a bathing suit (for river activities and the Jacuzzi). A pair of binoculars and camera with decent optical zoom will help you to get closer to the Amazon wildlife. A good book is also recommended to keep you company in the evenings.
STAY HYDRATED!
If you are not accustomed to hot and humid climates, then you can get easily become dehydrated without realizing it. So remember to take a refillable water bottle on the trip with you, and to use it on each excursion. A protective hat, sunglasses and sunblock are also a must!