CHECK OUT LIVE GALAPAGOS CRUISE AVAILABILITIES
Different ways to find your Galapagos cruise
Step aboard with us for your dream Galapagos cruise vacation!
Our best selling galapagos cruises
Special Galapagos Cruise Deals & Promos
WHY HAPPY GRINGO IS THE SMART CHOICE
The trusted choice for Galapagos travel since 2004!

7 Trip advisor awards of excellence.

Over 10k happy clients.

Covid safe travel certified.

Responsible travel recognition.
WHAT IS A GALAPAGOS ISLAND CRUISE?
A Galapagos cruise is a live-aboard experience, cruising around the Galapagos Archipelago. This means sleeping and eating aboard a yacht for the duration of your trip.
Daily tours are made to Galapagos National Park visitor sites, accompanied by an English-speaking naturalist guide. Activities on a Galapagos cruise include trekking, wildlife spotting and snorkeling / swimming. Some yachts also carry kayaks and SUPs.
At night yachts sail between different islands, so you'll wake up somewhere new each day, rested & ready to explore.
Note sure if a live-aboard cruise is the right choice? Check out our blog post Galapagos Cruise vs Land Tour for more guidance.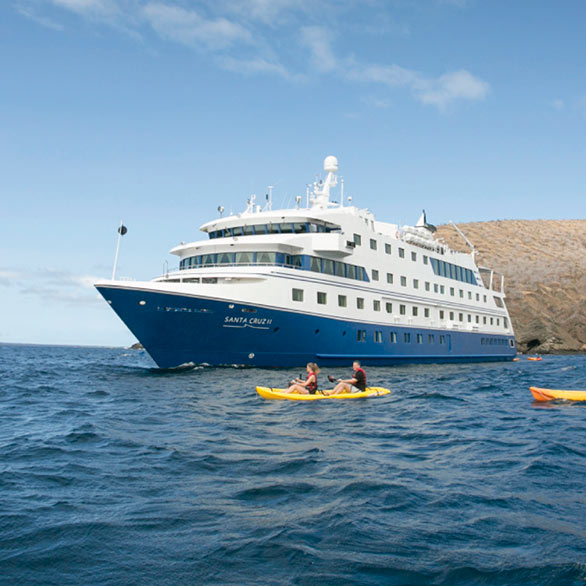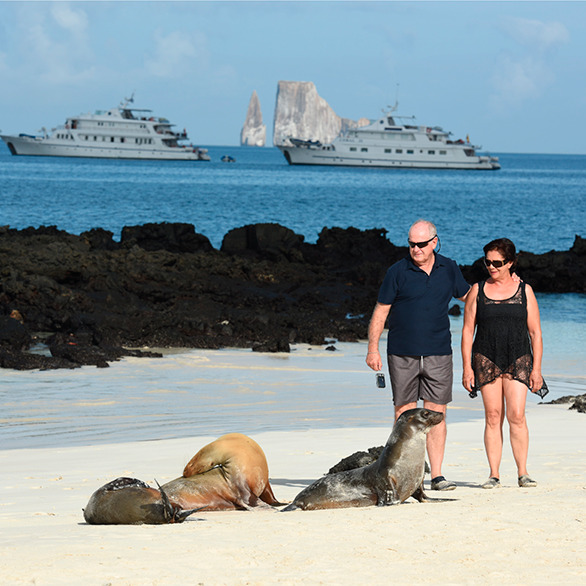 HOW TO CHOOSE THE BEST GALAPAGOS CRUISE FOR YOU?
The choice between different Galapagos cruises can be daunting, with so many options to choose between. Luckily, our expert Happy Gringo team are here to help!
Some of the things to consider before you book include:
Cruise type (small motor yacht, catamaran, large cruise ship)
Yacht availability for your travel dates
Galapagos cruise itinerary – not all are created equal
Yacht facilities & comfort level
Trip Budget
Don't let the choices overwhelm you. It doesn't have to be a stressful process. We are here to hold your hand, and guide you to the perfect Galapagos cruise!.
HOW TO BOOK A GALAPAGOS CRUISE
When booking a Galapagos cruise, first consider WHEN to book. Reserve your cruise in advance for more security and choice. Or book last minute (during your month of travel) for special deals, but fewer options.We highly recommend advance research about the Galapagos islands before booking. Happy Gringo have many useful online resources (see below).
It's also worthwhile to do some Galapagos yacht research on our site, to get an idea of the possibilities out there.
When you are ready, just contact our team of Galapagos destination experts. We'll guide you stress-free through the choices. If you need more time to think it through we can even temporarily block Galapagos cruise spaces for you.
The final steps are then easy. We'll confirm the booking, walk you through the payment process, and get your tickets ready.
So, you can focus on the important stuff - packing, traveling and of course enjoying your Galapagos Islands cruise.