The Best Hotels in Quito
Where to stay in Quito Ecuador? Check out our selection of best in class Quito hotels - all carefully chosen for quality, location and service. We have the perfect hotel choice for every trip style & budget.
Click on the tabs below to flip through the best Quito hotels in each category:
Quito Hotels - Backpacker class
San Francisco de Quito
OLD TOWN QUITO
Located in the old town area of Quito this hotel offers a true taste of the city's history - the colonial building represents typical Spanish architecture of the early 18th century. Today the hotel offers a traditional Quito experience with simple but cozy rooms, Wi-Fi access and restaurant.
*Prices include breakfast
Room rates

$51

Single

$80

Double

$106

Triple

$106

Honeymoon Suite
Book Now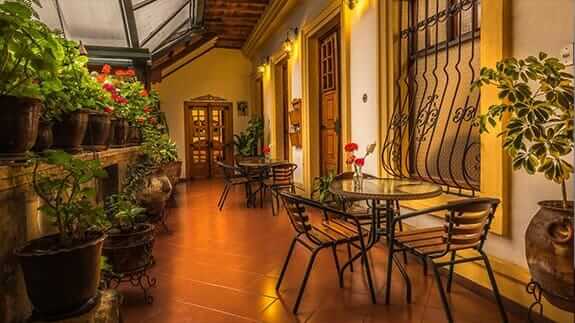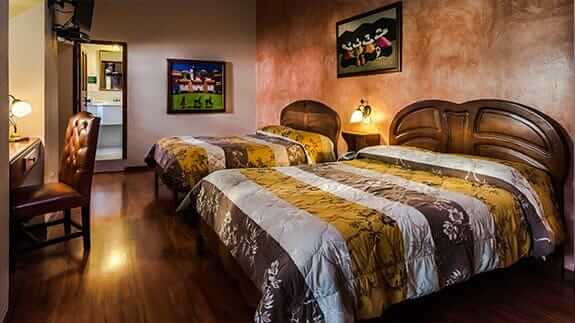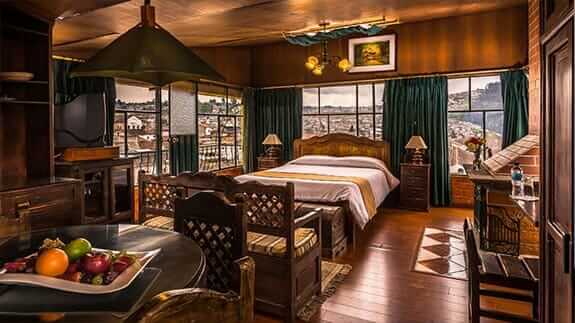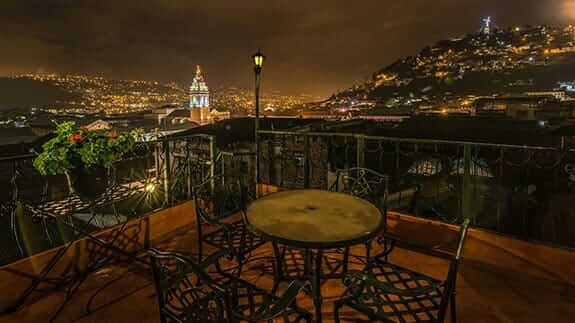 Quito Hotels - Luxury class
Hotel Casa Gangotena
OLD TOWN QUITO
One Travel + Leisure Best Hotels of the World. Situated in the heart of Quito's Old Town, this beautifully restored colonial house has been turned into a hotel and has had an excellent reception amongst the travelers that enjoy the spacious high ceilings and luxury accommodation in a great area of the old town overlooking San Francisco Plaza.
This amazing hotel has received positive reviews from The Telegraph, Forbes, The Robb Report and The Financial Times.
*Prices include breakfast
Room rates

$560

 Luxury

$635

 Luxury Plus

$709

 Plaza view

$709

 Junior Suite

$709

 Balcony Suite
*All room types can be used as single, double or twin
Book Now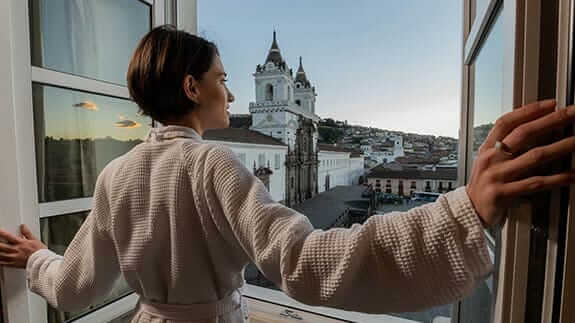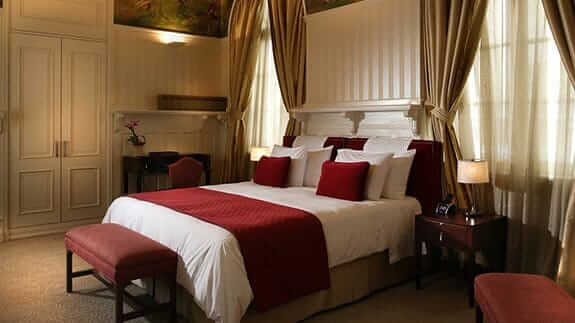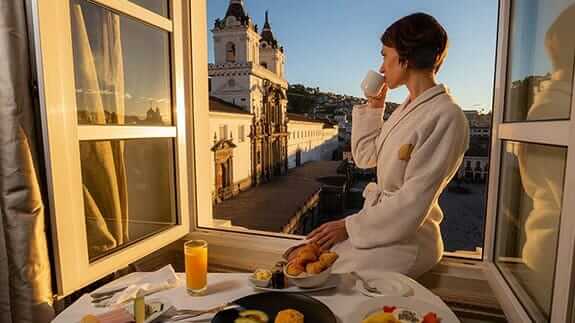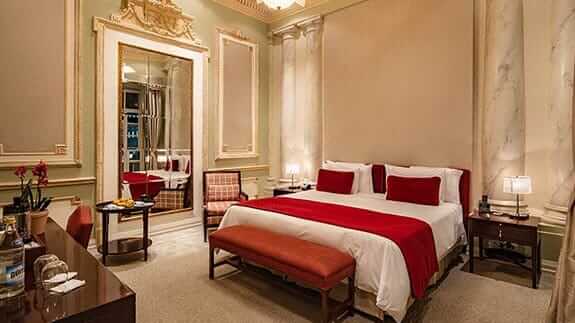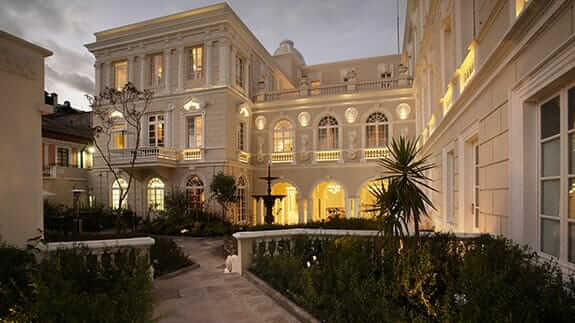 Illa Experience
OLD TOWN QUITO
Illa Experience Hotel is an historic 1700-era house, stylishly restored in the magnificent style of Colonial and Republican architecture. The location is in the San Marcos neighborhood, traditional home to artists, writers and musicians, and close to Quito´s Historic Centre. It's charm and popularity lies in its small size (just 10 rooms), personalized service, and the many artisan touches that you will find throughout. The building also counts with a roof bar, a wine cellar and highly acclaimed restaurant.
*Prices include breakfast
Room rates

$562

Luxury

$660

Junin Ste

$794

Master Ste
Book Now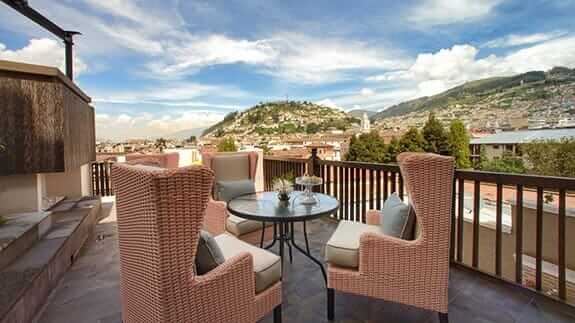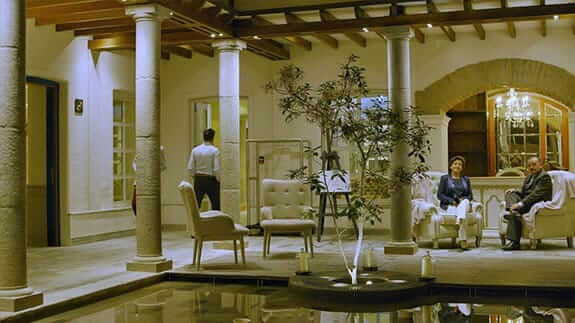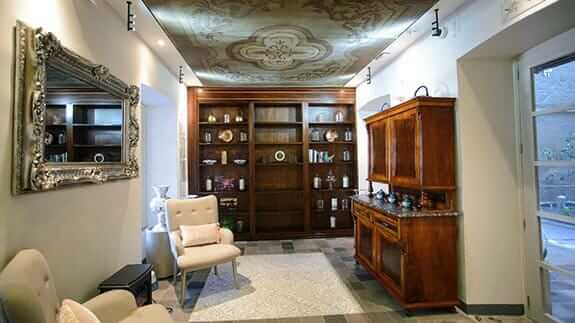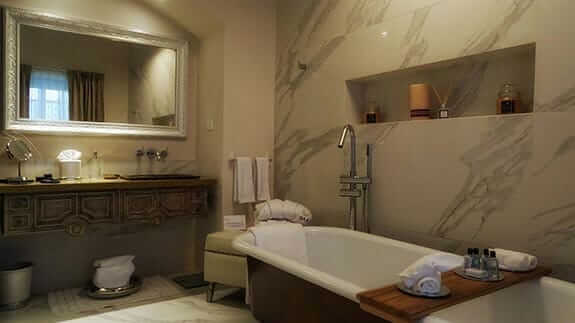 Plaza Grande
OLD TOWN QUITO
Ecuador´s Leading Boutique Hotel and South America's Leading Luxury All Suite Hotel 2017, this deluxe hotel was one of the first ever built in Quito and boasts the perfect location overlooking impressive Central Plaza alongside the cathedral and government palace; it has been extensively remodeled to become the finest boutique hotel in Quito retaining its neoclassical architecture. The 15 suites combine a flavor of the Spanish colonial era with modern 5-star touches and offer cable tv, aircon, safe deposit, and Jacuzzi.
*Prices include breakfast
Room rates

$735

Royal Back Ste

$857

Royal Front Ste

$979

Plaza view Ste

$2687

Presidential Ste
Book Now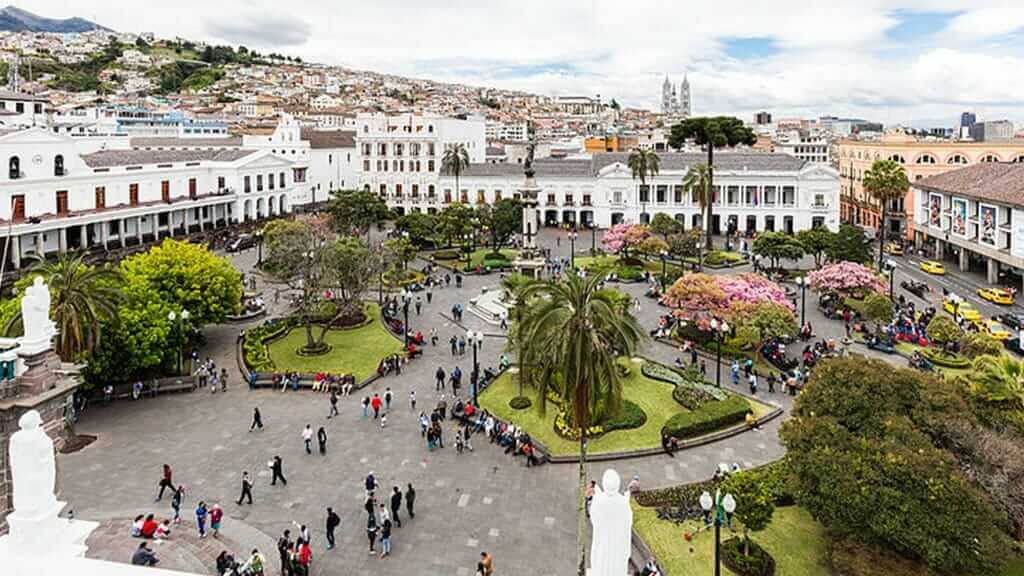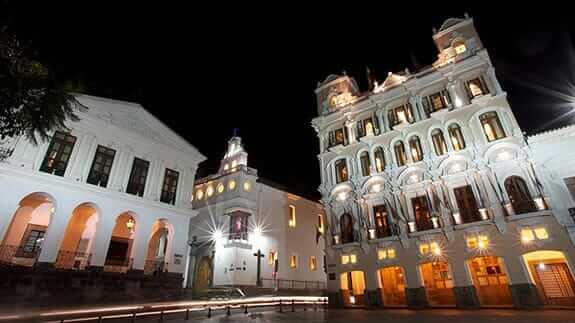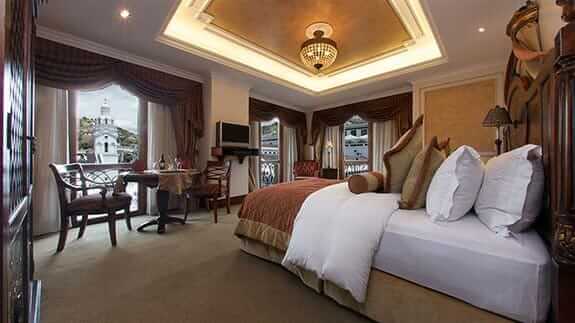 QUITO HOTELS – HOW TO CHOOSE?
Filter Quito hotels by budget using the tabs above: Backpacker, Standard, Comfortable & Luxury.
Also consider which part of Quito city you prefer to stay in. We have Quito hotels listed in the following 4 popular areas of Quito:
Old Town Quito – in the heart of Quito's colonial district, close to the historcic plazas and churches.
La Mariscal – the new town area of Quito around Plaza Foch, packed with modern restaurants and night life.
La Floresta – Quito's bohemian barrio, famous for art, modern cinema and grafitti city art.
La Carolina – shopping malls and cafes blend in with La Carolina city park and sports fields.