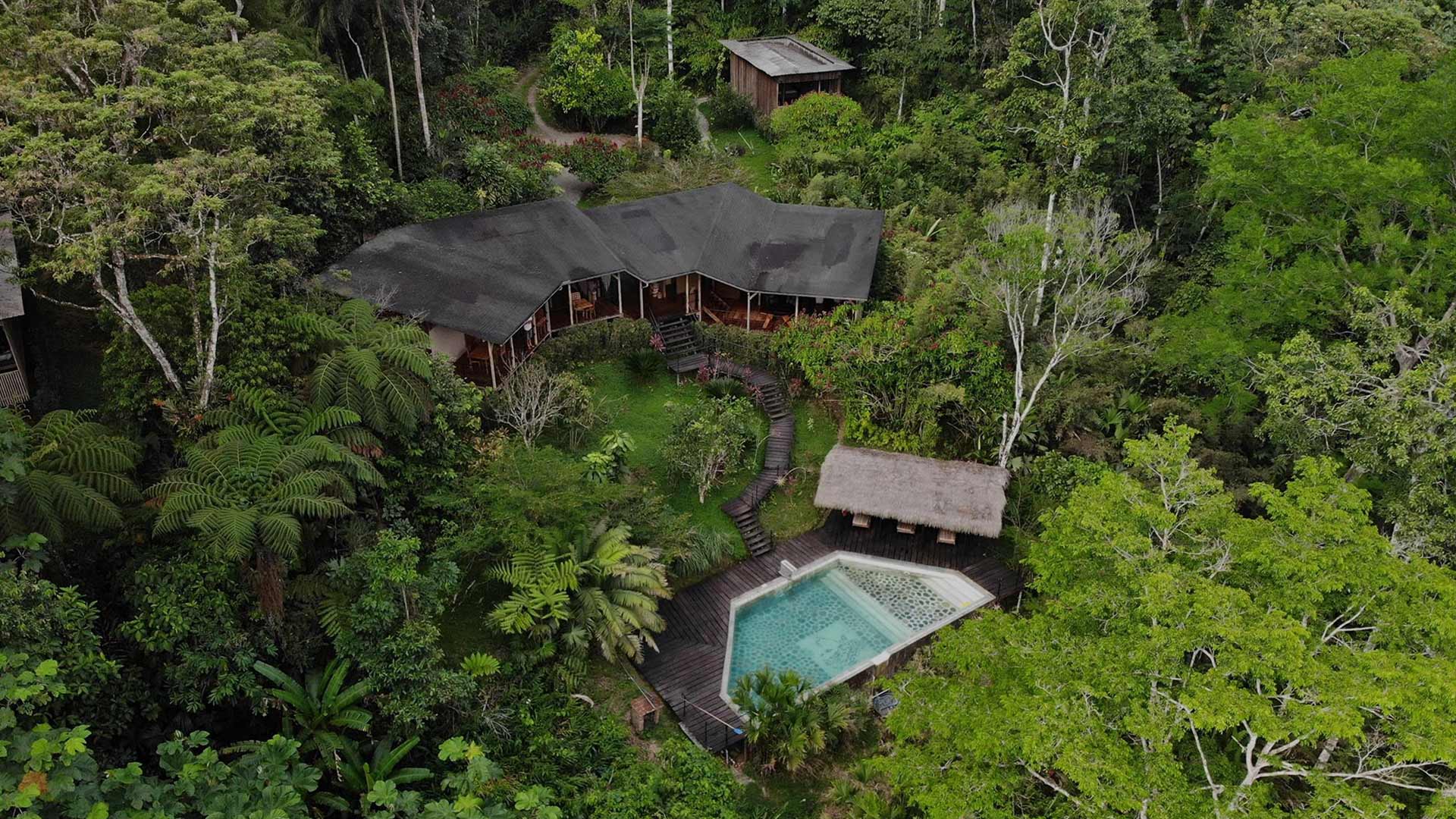 Hamadryade Lodge
Amazon Lodges
Hightlights of Hamadryade Lodge
Hamadryade Lodge has been designed for splendor and exclusivity in the middle of the Amazon rainforest, providing the perfect balance of nature, comfort and guest well-being.
Reawaken your senses and reconnect with nature in Hamadryade's 65 hectares of lush rainforest. Options to explore include: jungle trekking, rafting, bird watching, boat trips and fishing.
A visit to Hamadryade Lodge is also a cultural experience. Optional activities include a visit to a local Quichua indian community, to see the reality of everyday living in the forest, and learn about local traditions and culture.
The grounds of the lodge are a place to relax in nature. Experience the view from the main lodge, discovering the green ocean that is the Amazon and the view of the Napo River. Relax in the lounge, enjoying the sounds of the jungle or swim in the open-air pool. The excellent Hamadryade spa also offers a range of treatments to whisk you into a deep meditation.
For something a little different try the chocolate tour, or visit the orchards full of pineapple, banana, yucca and papaya. Of course there organic delights will also be served up by the Hamadryade chef at mealtime too.

Hamadryade Lodge
Itineraries and pricing 2023
ALL PRICES PER PERSON
Browse through the different itineraries below by clicking on each one.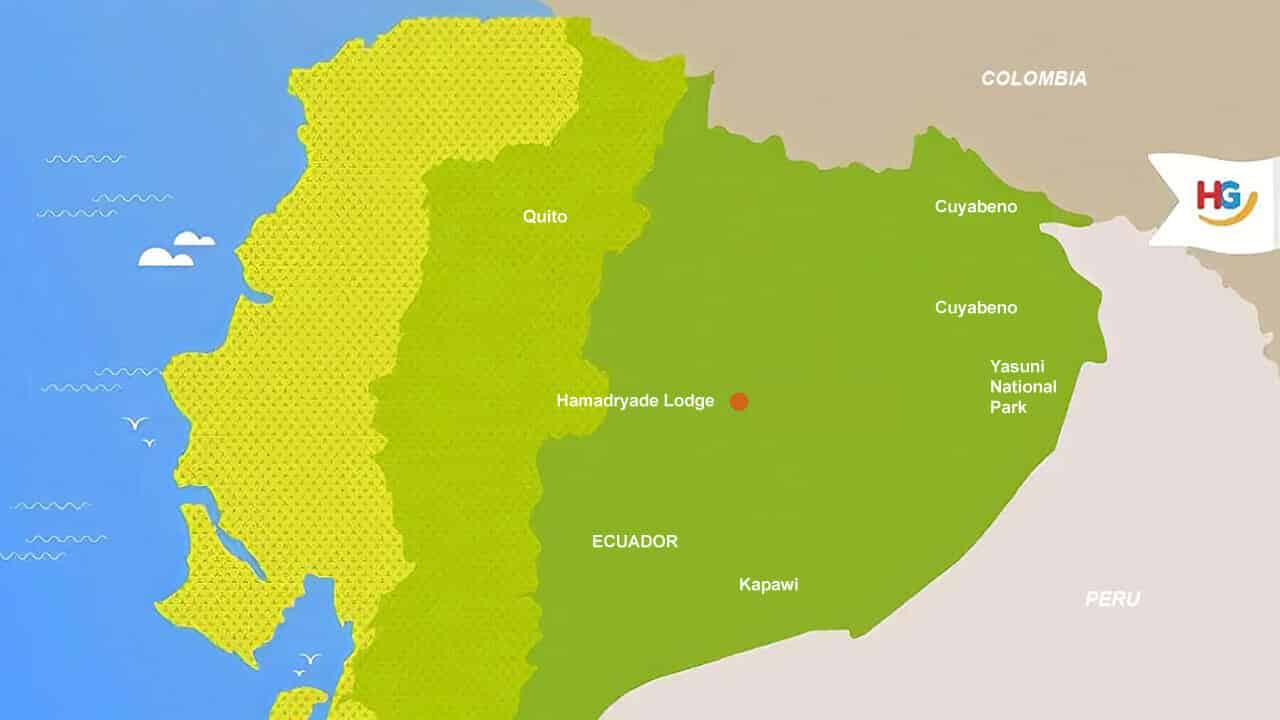 Activity options:
The Culture and Adventure itineraries are dedicated to deepen your knowledge of the Amazon through unforgettable and unique experiences. With a personalized and tailor-made service together with the best guides, guests can choose from the following activities:
Jungle walk / Lagoon tour by boat / Kichwa community visit  / River tubing / Waterfall hike and swim  / Chichicorumi Museum / Night walk / Visit to Amazonica animal rescue center / Kayaking / Rafting / Visit to Jatun Sacha reserve / Cave tour.
Extra ½ day activities can be added to you package for an extra fee of $75 per person.
It is recommended to pre-book your favorite activities in advance.

Full itinerary under construction, please ask about the full itinerary to our sales team
Request
Amazon Tours Specifications
Inclusions
Accommodation at lodge
Use of swimming pool
Local guide
Activities of choice in each package
Meals from lunch on day 1 to breakfast on last day
Welcome drink
Exclusions
Drinks from the bar
Optional activities
Massages and SPA treatments
Transfers to/from the Lodge
Souvenirs
Access - transportation
You can choose to hire this tour with private transportation (pick up from either a Quito hotel or the Quito airport, aprox $180-190 total service each way) OR to make your own way to the lodge (by bus from Quitumbe to Misahualli, one-way ticket is aprox 6-7 USD per person).
From Misahualli taxis are easy to find to complete the 5km journey to the lodge.
Accommodation and facilities
Cabins: twin, double, triple and quadruple accommodations.
Private bathroom: Yes.
Showers: Yes – hot water.
Electricity: Yes.
Boots / Rain ponchos: Boots provided, Rain ponchos NOT provided.
Swimming Pool: Yes.
Trip Itineraries
These itineraries are flexible to start on any day of the week – please ask our sales staff for availability.
The Lodge reserves the right to modify the itineraries due to weather conditions in the best interest of our clients.